That doesn't happen very often: GREE has apparently decided to pull the plug on not one but two of their 1st-party games.
The first title is Bakumatsu Kingdom, a "historic" war simulation set in the Edo period. GREE released the game just in November last year and shut it down yesterday (Monday, July 2).
Bakumatsu is the third in GREE's "Kingdom" series, which includes Sengoku Kingdom and Sangokushi Kingdom.
As the second title, GREE is planning to shut down Sangokushi Kingdom on July 31.
The company isn't speaking about the reasons for its decision, but it looks like the two games simply didn't attract enough users.
Sangokushi Kingdom, for example, racked up just 200,000 users in five months after release in September 2011 – not really a good number for a 1st-party game on GREE.
Sengoku Kingdom, the only game left in the series, however, is doing very well and isn't affected.
Via Social Game Info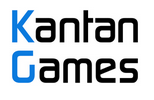 About Serkan Toto
I am the CEO & Founder of Kantan Games, Inc., a Tokyo-based game industry consultancy focused on the Japanese market. Please subscribe to updates on this site via RSS or Email.