Quite a few financial results from social gaming companies are due in the next days, and CyberAgent is the first company to report (for the April-June 2012 quarter).
In a nutshell, sales and operating profit were up, but the Japanese web powerhouse missed expectations from analysts – and got hammered at the Tokyo Stock Exchange: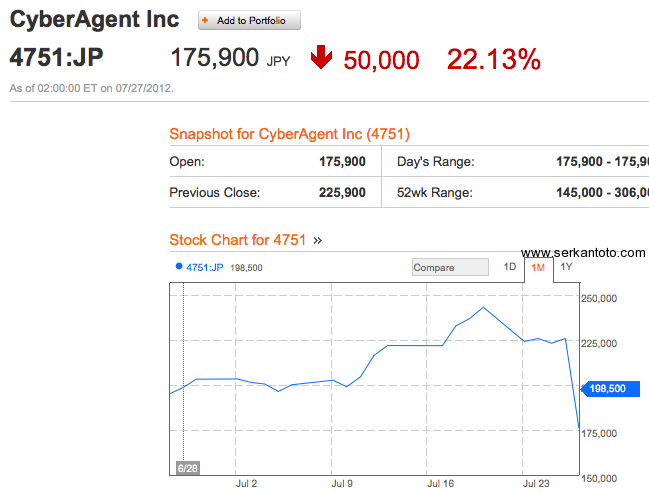 What's interesting is that CyberAgent stresses that one key reason for their drop in profit (see below) is the ban of kompu gacha around May, in addition to a weak Ameba business and other factors. CyberAgent was one of the social gaming companies that relied heavily on this lucrative mechanic.
Here is the basic summary: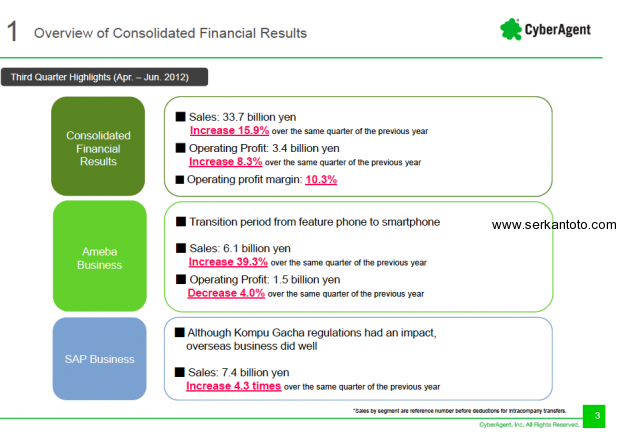 And here's the reason why the market reacted to CyberAgent's results as it did (click to enlarge):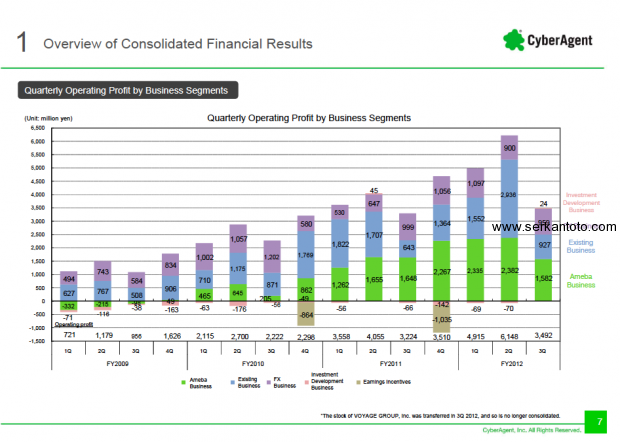 This slide shows CyberAgent's performance as far as social games are concerned: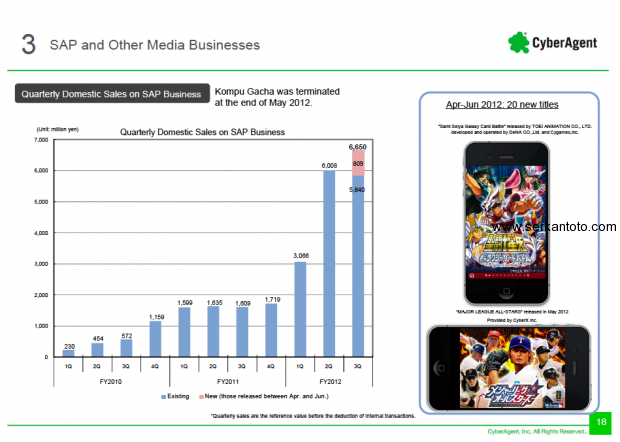 CyberAgent owns a slew of subsidiaries that mainly focus on producing social games. International mega hit Rage Of Bahamut, for example, is made by Cygames, a wholly owned CyberAgent company.
In the official presentation video of the financial results, CyberAgent says that the kompu gacha shock is responsible for the dip in sales of existing sales shown above.
For Q4, the company also forecasts an impact of -20% in sales for existing games as a result of the ban, which shows how important the gacha element is in social games in Japan today (more on that here). Thanks to new games and a stronger overseas social games business, CyberAgent expects overall sales to continue to grow, however.
The good news: in the April-June quarter, CyberAgent's gaming subsidiaries released a total of 20 new titles, which helped to overcompensate the decrease in sales of existing games.
Other interesting tidbits from the report: as of July 25, CyberAgent's newly launched social gaming platform offers a total of 33 titles. The company plans to launch 50 new social games (across all platforms) through September this year, six outside Japan.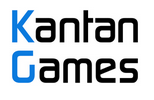 About Serkan Toto
I am the CEO & Founder of Kantan Games, Inc., a Tokyo-based game industry consultancy focused on the Japanese market. Please subscribe to updates on this site via RSS or Email.