Dragon Collection, a social card battle game on GREE, is nothing but a phenomenon.
Not only has maker Konami paved the way for an the biggest genre in Japan's social gaming market right now, the title also boasts a very long life cycle (for example, it's still No. 2 in GREE's Android ranking, which includes GREE's first-party games – after 2 years).
In April, Konami said there are 6 million registered players. Physical Dragon Collection cards are sold with cookies in Japanese convenience stores. Konami is advertising the game online and offline like crazy, it's winning awards, and there's a Dragon Collection manga.
Most importantly, Japanese players have given the game its own acronym: Dora Core. This is when you know you have a real hit in this country.
And now Konami is putting this brand power to use in arcades. The company, which still has a relatively sizable arcade business, is currently testing this special Dragon Collection arcade machine in three locations in Tokyo:

Details are scarce at the moment, but players can use physical Dragon Collection cards for the machine, which also connects with the social game on GREE (the real cards can be scanned to unlock rare monsters). Very clever way to introduce new cards to the game (which already features over 2,000 monsters) and, by extension, make more money.
Konami already connected a few arcade titles with social games in the past, but Dragon Collection is by far the biggest. Via Gpara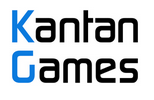 About Serkan Toto
I am the CEO & Founder of Kantan Games, Inc., a Tokyo-based game industry consultancy focused on the Japanese market. Please subscribe to updates on this site via RSS or Email.