I have mentioned it multiple times in the past: the App Store and Google Play will see a flood of made-in-Japan card battle games in the next few weeks and months.
Rage Of Bahamut, Dragon Collection, Deity Wars, Driland, or Dark Summoner were just the beginning.
Now Tokyo-based (and listed) social game maker KLab is throwing its hat into the ring with Lord Of The Dragons. The company, which established KLab America in San Francisco earlier this year, is currently offering the game in the Canadian App Store only.
The game was actually released on August 8 and is set in a medieval fantasy world. What's interesting is that KLab Global chose it to not connect with Mobage or GREE (free download) – as previously announced.
Here's the official Lord Of The Dragons promo trailer (which doesn't contain gameplay scenes):
Via Social Game Info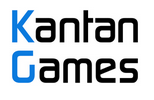 About Serkan Toto
I am the CEO & Founder of Kantan Games, Inc., a Tokyo-based game industry consultancy focused on the Japanese market. Please subscribe to updates on this site via RSS or Email.