I can't say this is a big surprise: Zynga announced it will release the two original games that its Japanese subsidiary developed so far, Montopia and Ayakashi: Ghost Guild, in the West.
Both titles belong to the social card battle game genre and have been released in Japan earlier this year.
In fact, Montopia has been quietly made available in English a few weeks ago (download for Android, iTunes), but it seems like Zynga has now added more countries.
Regarding Ayakashi, Zynga Japan CEO Kenji Matsubara said last month already that he plans to roll out that game worldwide, too – even though it is very Japanese in a number of ways. Pocketgamer is reporting that Ayakashi in English will be out for both iOS and Android later this month.
In Japan, both Montopia and Ayakashi have not exactly been smash hits but done OK so far (especially on Android).
VentureBeat's Dean Takahashi has learned that "Zynga is not trying to change them for the U.S. market", which – especially in the case of Ayakashi – sounds pretty risky to me.
More on VentureBeat and Forbes (which is very critical on Zynga for Montopia's similarity to Pokemon).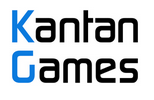 About Serkan Toto
I am the CEO & Founder of Kantan Games, Inc., a Tokyo-based game industry consultancy focused on the Japanese market. Please subscribe to updates on this site via RSS or Email.