Japan's hit chat app LINE (80 million users worldwide and counting) continues to amaze.
Maker NHN Japan announced that puzzle game LINE Pop hit 10 million downloads on iOS and Android – in just 12 days.
The title was released on November 20, along with a few other apps using the LINE Game platform. It needed only 24 hours to reach 3 million downloads.
For reference, the platform's previous mega hit, another puzzle game called LINE Birzzle, needed 97 days to get to 10 million downloads.
LINE users can currently choose between a total of 6 different games. NHN Japan said that it plans to boost that number to 10 by year-end.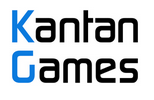 About Serkan Toto
I am the CEO & Founder of Kantan Games, Inc., a Tokyo-based game industry consultancy focused on the Japanese market. Please subscribe to updates on this site via RSS or Email.