NHN Japan has announced that LINE Birzzle, the first social game released on the LINE platform, reached 10 million downloads worldwide.
Developed by Korea-based Enfeel, the title hit iOS and Android on July 4 this year and managed to rack up 2 million users in 24 hours.
LINE Birzzle needed just 97 days in total to get to the 10 million mark.
It is available for free (iOS, Android) bur also comes in a paid version (for US$1.99) dubbed Line Birzzle Plus (iOS, Android).
The game is obviously a big success and testament to LINE's power (the app has over 60 million users currently), but I still remain bearish on the possibility of LINE to become a platform for social games (or most other forms of content, for that matter).
For example, inside Japan, I am still not seeing a mass exodus of social game companies from Mobage or GREE to LINE – far from it, actually. But that's exactly what's needed to become a "platform".
NHN Japan itself says that LINE will see 10 new games (first and third party) by the end of this year.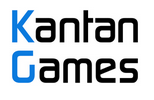 About Serkan Toto
I am the CEO & Founder of Kantan Games, Inc., a Tokyo-based game industry consultancy focused on the Japanese market. Please subscribe to updates on this site via RSS or Email.