It's now safer than ever to call web conglomerate CyberAgent, which runs a whole range of services from online advertising to social networks and virtual worlds, "successful" in gaming, too.
The Ameba operator is counting a whopping 30 million (registered) social game users across its entire portfolio.
That milestone was passed on March 5 and puts CyberAgent in the same ball park as Bandai Namco or Konami.
CyberAgent's flagship title is (not surprising) card battle mega hit Rage Of Bahamut, which was created by CyberAgent subsidiary Cygames and runs on Mobage. Rage Of Bahamut alone has over 10 million users worldwide.
Last summer, CyberAgent launched its very own Ameba platform for social games on smartphones (in Japan only).
What's interesting is that CyberAgent also discloses that 20% of its game-related revenue comes from outside Japan: apart from Rage Of Bahamut, CyberAgent also offers titles like Legend Of The Cryptids or Monster Maestro (both titles via subsidiary Applibot) abroad.
The company actually has a number of subsidiaries producing social games (list).
CyberAgent America (which could use a new homepage) is located in San Francisco.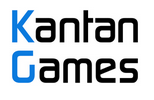 About Serkan Toto
I am the CEO & Founder of Kantan Games, Inc., a Tokyo-based game industry consultancy focused on the Japanese market. Please subscribe to updates on this site via RSS or Email.