Japan's top smartphone game Puzzle & Dragons has passed the 10-million user mark. The title hit the milestone on March 9, just 19 days after reaching 9 million players.
This is interesting because these numbers show that growth isn't slowing down, as can be seen in this chart from Social Game Info: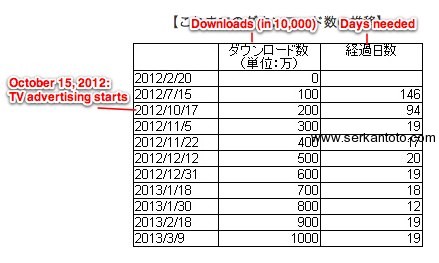 Puzzle & Dragons is estimated to generate well over US$50 million in sales – per month.
The game is so successful that the market cap of maker GungHo (listed at the Osaka Stock Exchange) passed that of companies like Mobage operator DeNA, GREE, or to use another example, McDonalds Japan: it now stands at US$5 billion.
If you need one piece of evidence of just how hit-driven Japan's mobile gaming market has become, this is it.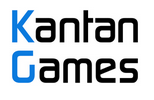 About Serkan Toto
I am the CEO & Founder of Kantan Games, Inc., a Tokyo-based game industry consultancy focused on the Japanese market. Please subscribe to updates on this site via RSS or Email.