Puzzle & Dragons, Japan's top smartphone game with 8 million registered users across iOS and Android, is buzzing again in Japan.
And what a buzz it is this time: I think it's safe to say that the title is "making history" at the moment – on a global level.
To recap, the puzzle/RPG hybrid was released on the Japanese App Store in February 2012 and on Android in September 2012. Fueled by the social nature of the game, TV advertising, and quite simply the fun and innovative gameplay, it has been the country's No. 1 money making app on both platforms since, with very few breaks.
Side note: Puzzle & Dragons isn't using Mobage, GREE, LINE or any other kind of platform for distribution- and there is no feature phone or smartphone browser version.
So no wonder the share price of maker GungHo at the stock exchange in Osaka has been going through the roof as of late: last month, I highlighted that the company's market cap topped that of Zynga. (And in fact, GungHo's market cap (US$2.3 billion) is getting dangerously close to that of juggernaut GREE (US$2.7 billion)).
The Puzzle & Dragons Effect: GungHo's Financial Report For 2012
Now over the weekend, GungHo released its financial report for fiscal 2012 (January – December 2012, available in JP only).
I don't want to get into all details here, but the company saw sales growing 168.8% year-on-year to US$280 million, while operating profit shot up a staggering 690.1% to US$99 million.
There is absolutely no doubt in the industry over here that one game only – Puzzle & Dragons – is the main driver behind this growth.
January 2013 Sales And Growth Revealed In Separate Document
What is especially interesting is a second financial document the company provided to investors (that document, too, is available in JP only).
In it, GungHo reveals that in January 2013, sales hit an almost unbelievable 8.5 billion yen, which currently translates to US$92 million (+ 1,022.4% year-on-year).
GungHo is neither providing a platform nor having particularly successful console games in its portfolio: the company does run Ragnarok in Japan (and a few fairly successful mobile games), but again, this has written Puzzle & Dragons all over it.
But how much exactly is Puzzle & Dragons making it on its own?
The company doesn't break down the game's exact contribution, but several Japanese sources have published estimates.
Here is a short list:
Yes, this is for one game, in one month, and in one country only.*
No matter which number you believe, Puzzle & Dragons is testament that the smartphone game market, at least in Japan, has reached a new level of maturity.
I usually hesitate to use big words, but I have to say it again: these are numbers never seen before in this industry.
Notes:
*Puzzle & Dragons is out in English since late last year, but it's safe to say that close to 100% of the revenue last month came from Japanese users.

**Just for the record, this is pure snark – I am personally a big Supercell fan.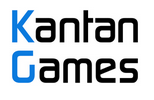 About Serkan Toto
I am the CEO & Founder of Kantan Games, Inc., a Tokyo-based game industry consultancy focused on the Japanese market. Please subscribe to updates on this site via RSS or Email.