Japan's top smartphone game Puzzle & Dragons is continuing to make serious money for its maker, GungHo (3765).
The company just released its latest financial report, according to which sales hit 12 billion yen in April – this amount currently translates to US$119 million and 1,142.8% more than in April last year.
Earlier, in January and February this year, GungHo didn't specify how much Puzzle & Dragons alone generated in sales. It was estimated that just this title made US$54-75 million in January and US$62-86 million in February.
But now, in the company's earnings announcement, GungHo President Kazuki Morishita revealed how big the contribution of Puzzle & Dragons was in April: US$113 million (Macquarie analyst David Gibson tweeted the news out in English).
So there is a game in Japan that makes US$113 million on iOS and Android – or US$3.76 million per day.
GungHo's Incredible Last Financial Quarter
GungHo also says that in the the January-March quarter, sales overall ballooned by 800% to 30.9 billion yen (US$303 million), while operating profit grew 7,400% year-on-year to 18.6 billion yen (US$183 million).
The company's market cap at the Osaka Stock Exchange currently stands at US$10 billion – which is more than Mobage operator DeNA, GREE, and Zynga combined.
GungHo is now part of Japanese telecommunications powerhouse SoftBank and has announced a 10-for-1 split for the end of June.
Its main title Puzzle & Dragons has over 13 million players, meaning that 10% of all Japanese are playing the game.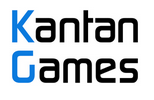 About Serkan Toto
I am the CEO & Founder of Kantan Games, Inc., a Tokyo-based game industry consultancy focused on the Japanese market. Please subscribe to updates on this site via RSS or Email.