Japan's top smartphone game Puzzle & Dragons now boasts 16 million users, according to maker GungHo (3765).
It took the title 21 days to get from 15 million users to 16 million (the new milestone was reached on June 29), which means that Puzzle & Dragons has been able to add one million users every 21 days or less for the 14th time in a row.
News site Social Game Info has created this chart that shows the growth of the game since its launch on iOS in February last year (it's later became available on Android and Amazon's Appstore as well):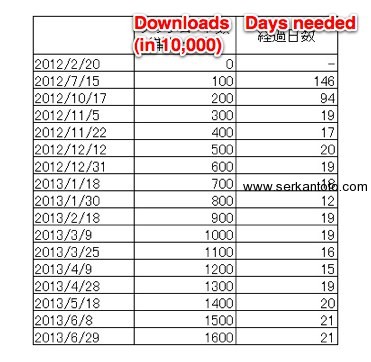 These are all Japanese users: despite recent announcements by GungHo and a tie-up with international mobile game mega-hit Clash Of Clans, Puzzle & Dragons is so far only available in Japan, the US, Canada, and South Korea.
What's interesting is that the game's Korean version has been very successful since its launch on Android in that country on December 12 last year and on iOS on January 21 this year.
For example, it has topped the top grossing ranking for all apps in the Korean App Store more than once since, often ahead of games powered by the KakaoTalk platform.
So it comes as no surprise that GungHo, in a separate statement, revealed that the number of Korean Puzzle & Dragons users hit the 1 million mark on July 1 (on Android and iOS combined).
The company is yet to lose a word on the number of users in North America.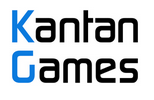 About Serkan Toto
I am the CEO & Founder of Kantan Games, Inc., a Tokyo-based game industry consultancy focused on the Japanese market. Please subscribe to updates on this site via RSS or Email.