Japan's most popular smartphone game Puzzle & Dragons has been gaining one million registered users domestically every three weeks or so 15 times in a row to currently boast 17 million.
Last month, maker GungHo (3765) said the title has over one million players in South Korea.
But so far, the company has been quiet about numbers in North America, the only other region where Puzzle & Dragons is currently available (even though this will change soon).
Today, it became clear why this was the case: until now, the game simply didn't have enough users for GungHo to make a meaningful announcement.
For the first time, GungHo today disclosed the number of registered users for Puzzle & Dragons in North America stands at 1 million.
The milestone was actually reached on July 27. Puzzle & Dragons in the US was released on November 8 on the iPhone and December 10 on Android.
So in terms of pure downloads, the performance of the game in North America can't really be called outstanding, given that the title was marketed in that territory and got a lot of coverage in English-language media, at least in those covering mobile games.
In the top grossing ranking (the one that counts), however, Puzzle & Dragons has been doing pretty well in the US, peaking at the No. 6 position (for all apps in the App Store) on July 14.
GungHo needs to keep that momentum and add users in North America, especially since the company's stock dropped significantly over the last few days and growth in Japan shows signs of slowing down.
In Japan, the game doesn't get new users as quickly as it used to.
And even worse, just today, Puzzle & Dragons was knocked off the top of the grossing ranking in the Japanese App Store for the first time by another game (for a few minutes only though), namely action puzzle LINE Pokopang (also see here).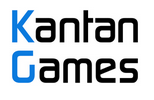 About Serkan Toto
I am the CEO & Founder of Kantan Games, Inc., a Tokyo-based game industry consultancy focused on the Japanese market. Please subscribe to updates on this site via RSS or Email.