Business daily The Nikkei just reported on its website that Kabam has signed a deal with Tokyo-based (and listed) mobile game maker KLab (3656).
Under the deal, Kabam will market and distribute some of KLab's titles in the US as well as Europe. KLab's most famous game internationally is card battler "Lord Of The Dragons".
KLab has offices in Japan, China, the Philippines, Singapore, and the US (it seems the deal is aimed at Europe in particular).
According to the Nikkei report, a yet-to-be announced mobile RPG from KLab will be distributed outside Japan by Kabam as early as next month.
This could be KLab's new game Rise To The Throne – or possibly an entirely new title.
KLab recently made headlines with their alliance with Microsoft, followed by a funding round worth US$9.3 million.
In April, Kabam said it has set up a US$50 million fund to help Japanese mobile game makers enter Western markets.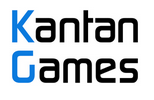 About Serkan Toto
I am the CEO & Founder of Kantan Games, Inc., a Tokyo-based game industry consultancy focused on the Japanese market. Please subscribe to updates on this site via RSS or Email.