Big shake-up in Japan's gaming industry today:
LINE Corp., the company behind Japan's biggest messenger app LINE, has reached a basic agreement to form a business and capital partnership with top mobile game maker gumi, TechCrunch Japan is reporting.
gumi subsidiary Alim has produced Brave Frontier (iOS, Android), a mobile RPG that has not only become a smash hit in Japan but also managed to be successful in the US as well.
gumi proper was established in 2007 and has released a whole range of mobile games on feature phones and smartphones in Japan since. Last year, the company, the biggest private mobile game maker in Japan, teamed up with Kabam.
Under the agreement reached today, LINE Corp. will acquire around 10% of gumi and also support the company with making new games, according to TechCrunch Japan.
Unsurprisingly, the blog is also reporting that gumi will supply content to LINE's game platform by the end of the year.
Both LINE and gumi are expected to get listed later this year.
More LINE Games To Go Global?
In connection with the gumi partnership, LINE Corp. took the wraps off its so-called "LINE GAME Global Gateway" (tentative name) program today.
It will be formally kicked off next month and fueled by US$100 million, which will be used to support Japanese game and content producers in offering their products to international users – by way of the LINE app, of course. 
In other words, the gumi deal is the first of (probably) several to come.
Update: TechInAsia is reporting the gumi investment is not part of the program.
LINE Corp. also announced that to manage and allocate the funds, a new entity dubbed "LINE Ventures" will be established.
At the same event, the company also said that LINE-powered games have been downloaded 410 million times so far, roughly 2 years after establishing the LINE game platform. The biggest hit is LINE Pop, which boasts 44 million downloads.
LINE Game Has Been Ready For A Dramatic Overhaul For A Long Time
LINE's game platform has, in my personal view, always been dramatically overrated and never reached its full potential.
Too many of the games are too much on the casual side, the selection is too restricted to Asia-made content, the number of games has never been enough to serve 500 million users, there have been way too many similar games, not enough third-party content, not enough high-quality games, etc.
At the end, LINE closed roughly 30% of their game platform portfolio in one swoop in June – and it was well deserved.
Given that games are contributing more than half of LINE's revenue, the IPO is around the corner, and Kakaotalk has been showing LINE how it's done for the last 2-3 years in Korea, it's about time the game platform gets the attention it required.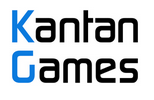 About Serkan Toto
I am the CEO & Founder of Kantan Games, Inc., a Tokyo-based game industry consultancy focused on the Japanese market. Please subscribe to updates on this site via RSS or Email.