DeNA is clearly more aggressive with regards to the Chinese market than GREE: while GREE's entry into China is more or less limited to its partnership with Tencent, DeNA China has inked various deals with local companies in the last few months.
Now the Mobage operator has added another big name to the list: Chinese phone network and equipment maker Huawei, or, to be more precise, its subsidiary Huawei Device (which produces mobile phones).
Under the deal, Mobage will get a dedicated section in Huawei's official "HiSpace" app store, which is pre-installed on all smartphones the maker offers.
Huawei may be a big company, but it just sold 7 million smartphones in China last year – meaning the deal probably won't have an earth-shattering effect on Mobage's standing in the country.
DeNA explains:
Users of Huawei's Android smartphones in China can now easily find and download high-quality mobile social games from around the world on the Mobage platform through the preloaded HiSpace app. Since Android Market is currently not supported in China, it is common among China-based smartphone users to discover and download Android apps via third-party app stores such as HiSpace.

DeNA and Huawei also plan to preload a link to HiSpace's list of Mobage games on the home screen of Huawei smartphones for Chinese market. The alliance will continue to explore additional channels to deliver Mobage apps to Huawei smartphone users.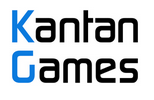 About Serkan Toto
I am the CEO & Founder of Kantan Games, Inc., a Tokyo-based game industry consultancy focused on the Japanese market. Please subscribe to updates on this site via RSS or Email.