A total of six top Japanese social game makers and platforms formed a council to self-regulate their monetization models, specifically with an eye on protecting younger players.
The list includes:
Japan's largest social network Mixi (which operates a social gaming platform within its network)
CyberAgent (which owns a number of social game makers and intends to turn Ameba into a gaming platform)
Dwango (which offers social games on its popular video platform Nico Nico Douga)
NHN Japan (the local subsidiary of Korean web giant NHN and operator of Hangame)
The council's main goal is to prevent minors from spending large amounts of money on virtual items in social games offered on these platforms.
For context: Japanese parents have submitted a total of 688 complaints to the country's National Consumer Affairs Center between April 2011 and March 2012.
Not exactly a big number considering that the number of social game users in Japan is in the tens of millions. There were 100 less complaints last year, so the number – which is super-low anyway – hasn't really skyrocketed either. But 688 cases nation-wide were enough for the Japanese press and some online media to completely blow the "phenomenon" out of proportion.
Earlier this month, GREE already announced a number of similar measures for minors on its own. The company also said it's ready to combat off-platform virtual item trading, something the new council will deal with, too.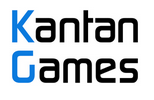 About Serkan Toto
I am the CEO & Founder of Kantan Games, Inc., a Tokyo-based game industry consultancy focused on the Japanese market. Please subscribe to updates on this site via RSS or Email.