Mixi, Japan's biggest social network (still), is getting more serious about social commerce: the company has entered a partnership with Mobage operator DeNA to launch Mixi Mall.
The social commerce platform was pre-announced back in January.
DeNA is bringing in its experience in running a popular mobile and PC retail site ("bidders", which has 8 million items listed) and access to over 30 million social gamers. Mixi has 15 million active users using real identities, which it can drive to the new social commerce platform.
Unlike Amazon, Mixi Mall doesn't follow an inventory model but rather allows external retailers to open shop on the platform (the initial batch includes music and movie retailer Lawson HMV Entertainment, Hello Kitty company Sanrio, and female fashion brand Cecil McBee).
Users log in with their usual Mixi account and can indicate which of the produces they already own or like, submit comments, and share the information with their friends back on Mixi. Needless to say, the neatly designed platform also allows users to actually buy products.
Mixi Mall is available on the PC, Japanese feature phones, and smartphones.
Perhaps the biggest bullet point is how serious Mixi and DeNA are taking the platform: Mixi Mall already boasts 3.5 million items offered by some 1,500 different shops.
Screenshots (two from the PC version on top, followed by two smartphone screens):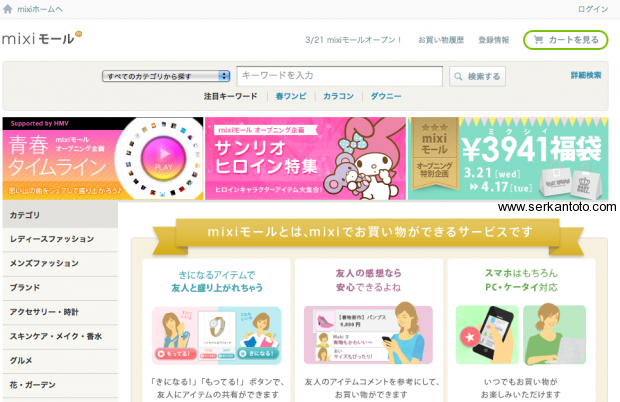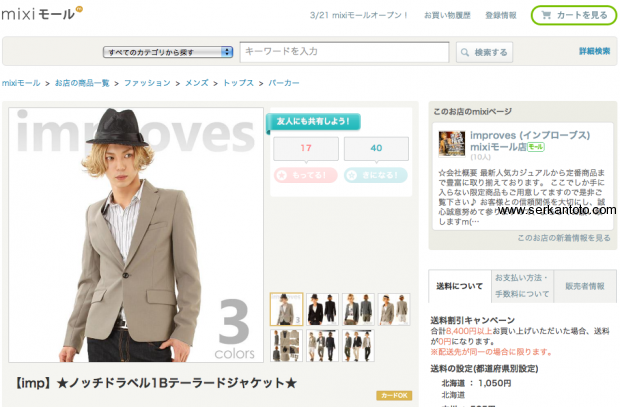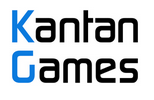 About Serkan Toto
I am the CEO & Founder of Kantan Games, Inc., a Tokyo-based game industry consultancy focused on the Japanese market. Please subscribe to updates on this site via RSS or Email.