LinkedIn surely faces an uphill battle in Japan, the country with the long list of business social networks that failed, but the company is trying.
After rolling out a version with Japanese UI, establishing an office in Tokyo, and launching a special "navigation" service specifically for local users, the service's position has improved, but it's nowhere near the growth Twitter and Facebook have been seeing.
For Twitter, Japan is the 3rd largest market in the world in terms of users (29 million accounts). Facebook doubled its active user base between September last year and March 2012 to 10 million.
But according to Japanese business daily, LinkedIn is now trying to strengthen its position in the country.
The plan is to increase the number of users over the next 12 months by:
introducing LinkedIn Today, its social news service, in a Japanese version
organizing real-world workshops and seminars "2-3 times every month" to explain LinkedIn and how it can be used effectively
increasing the number of employees at LinkedIn Japan from four to ten
LinkedIn and other business social networks "historically" had trouble gaining a foothold in Japan, a country where users have a stronger tendency to stay anonymous online, where changing jobs isn't a regular occurrence, and where the job market (recruiting)  doesn't work as it does in the US or Europe.
According to LinkedIn's self-service ad tool, the service currently counts 445,000 members in Japan, which is only a modest plus when compared to June last year: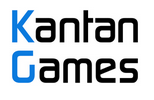 About Serkan Toto
I am the CEO & Founder of Kantan Games, Inc., a Tokyo-based game industry consultancy focused on the Japanese market. Please subscribe to updates on this site via RSS or Email.