GREE's globally unified social gaming platform is expected to launch by the end of this month, but that didn't stop the company of closing what is probably the last international deal before that happens.
Mind Candy, the UK- and US-based maker of the popular Moshi Monsters franchise, will start distributing two new Moshi Monsters games on GREE's global network sometime during Q4 2012.
In the press release, GREE says Moshi Monsters currently boasts over 60 million registered users globally. The games on GREE will be translated into English, French, Italian, German, Spanish, Portuguese, Japanese, Korean, Mandarin "and more".
GREE absolutely needs international game developers to join their global platform, but so far I'd call the success they see with attracting non-Japanese developers as modest.
In the past few months, GREE announced partnerships with Ubisoft (for a social version of Assassin's Creed), Gameloft (with their first social card battle game "Gang Domination"), iWin, and Crowdstar. A set of 12 mobile social games from Korean and Chinese companies plus WiSTONE's War 2 Victory is also in the works.
Here's a (complete?) overview.
And they already started tapping the Openfeint community, too. On May 11, GREE sent out the following email to developers using the social layer service (public source):
"We are excited to announce that OpenFeint is now officially GREE, and soon we will be launching a brand new global SDK for all our developers.

For the past three years, OpenFeint was intently focused on building technologies and services that help developers build fantastic games for the mobile audience. And during that time, we've worked to continuously improve our offerings for the smallest independent developers to the largest publishers.

By listening to you, our partners, we have built the next evolution in mobile gaming – GREE Platform.Everything you loved about us before just got better. And the stuff that wasn't so awesome or wasn't being used? It's gone. Replaced by new enhancements and offerings based on feedback from our player base and our developer community.

A new UX, lighter SDKs, and increased performance from an all-new backend are just some of the improvements you will find in our next SDK. We are focused on a tighter social network, viral features for player acquisition, and providing developers with the best free-to-play tools.You, the developers who have supported us throughout the years, are the single largest driving force behind our growth.

We remain dedicated and committed to each and every one of you now and in the future.Please stay tuned for more information on our next SDK 3.0, releasing soon!

All the best,
Eros Resmini
SVP Developer Relations
I hope for GREE that when their global platform launches, not too many developers using Openfeint will jump ship and that there will be a few surprises to talk about and attract other game makers.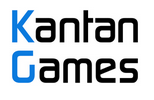 About Serkan Toto
I am the CEO & Founder of Kantan Games, Inc., a Tokyo-based game industry consultancy focused on the Japanese market. Please subscribe to updates on this site via RSS or Email.