As I mentioned previously, the "kompu gacha" (complete gacha) shock isn't over, even after the Japanese government officially clamped down on the controversial game mechanic.
Over the weekend,  GREE, DeNA, Mixi, NHN, CyberAgent, and Dwango (the same companies that formed a council to self-regulate the industry in March) announced their own set of guidelines regarding "kompu gacha".
The statement is only available in Japanese (PDF). In a nutshell, and this was more than clear after the government pulled out the hammer anyway, the mechanic is dead.
The six companies mentioned above already said they will remove "kompu gacha" from first-party games by May 31, a month before the official regulation would kick in (smaller developers will be given a bit more time, but they will have to be ready by June 30 at the latest, too).
There are other game mechanics that could lead to gambling-like behavior and are expected to be self-regulated by the industry soon, i.e. bingo gacha (a variation of "kompu gacha") or daily rankings of the best players in a given game.
Japanese business daily The Nikkei says the industry is preparing follow-up guidelines next month. The paper speculates that it will become mandatory to display the probabilities of winning a certain virtual item in social games before paying for gacha.
This is something I have personally been expecting for weeks: at the moment, Japanese social game makers can theoretically set probabilities of winning selected virtual items to zero for a day or for how long they want. I'm not saying that any company is doing this, but it's basic common sense that dictates there is no way that the industry will be able to get away with this for much longer.
I can only hope for Japan's social game companies that they will cooperate in tackling the real-money trading problem soon, too. The item trading function in a number of social games in Japan is already limited, and would become a real challenge if the government steps in here again.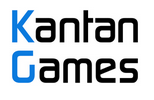 About Serkan Toto
I am the CEO & Founder of Kantan Games, Inc., a Tokyo-based game industry consultancy focused on the Japanese market. Please subscribe to updates on this site via RSS or Email.