Thank god it's Friday (and the end of the trading week) for Mobage operator DeNA and GREE: both stocks got hammered again at the Tokyo Stock Exchange today, closing a terrible five trading days overall.
Investors apparently sold the stocks as a response to margin calls – this is essentially a reaction to the "kompu gacha" (complete gacha) shock and its aftermath.
Further self-regulatory measures are expected in the next few days: apart from introducing restrictions in the "general" gacha mechanic, Japan's social gaming companies are also said to be further restricting the item trading function in their social games (to combat real-money trading), limiting daily player rankings in games (to push down the competitive nature of games), etc.
One can only hope for DeNA and GREE that these (possible) measures were priced in today.
DeNA closed today at 1,482 Yen, down 9.41% from yesterday.
Here's DeNA's 5-day chart: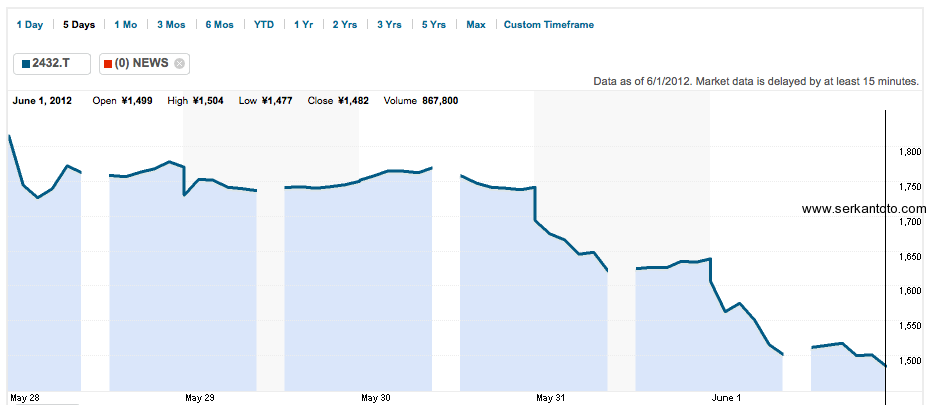 DeNA's chart for the last 4 weeks: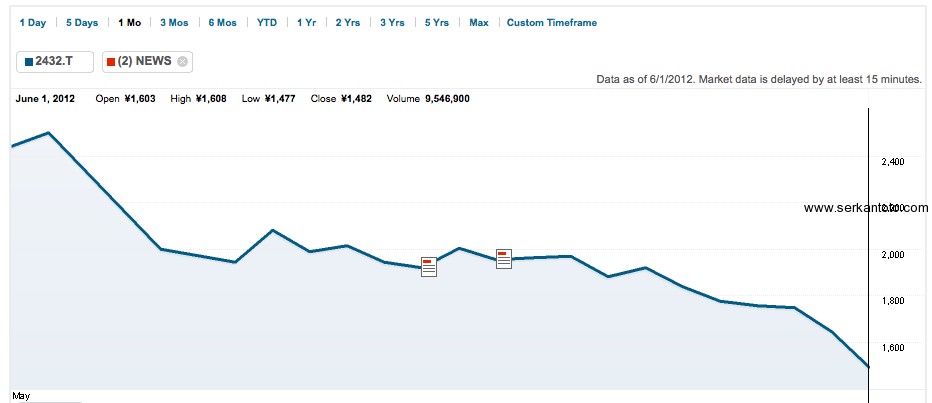 GREE closed at 1,126 Yen today, down 10.28%.
Here's GREE's 5-day chart: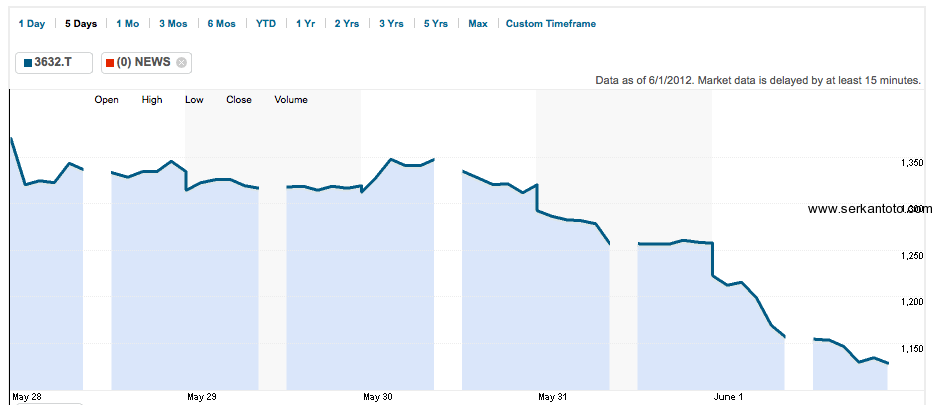 GREE's chart for the last 4 weeks: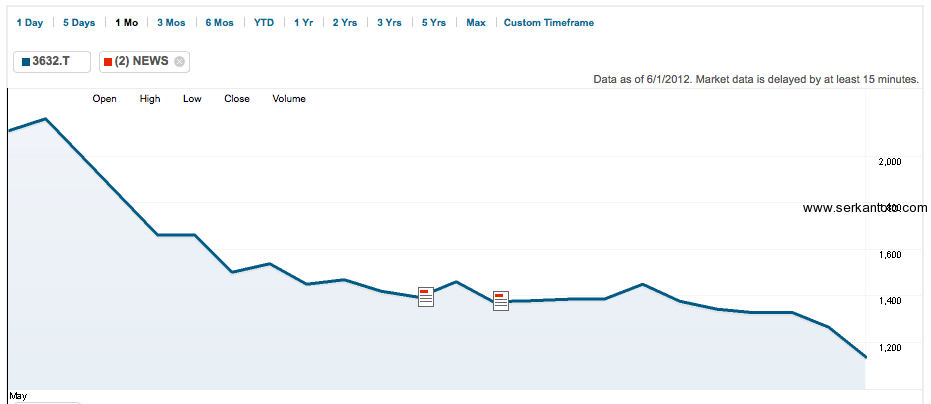 No further comment required – both stocks hit new year-to-date lows for the second day in a row. If this continues, DeNA and GREE will have lost 50% of their market cap in the next few days when compared to the numbers before the kompu gacha shock hit on May 5 (full chronology).
To put things into perspective: the Nikkei 225 index closed at minus 1.20% today.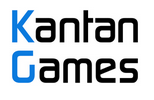 About Serkan Toto
I am the CEO & Founder of Kantan Games, Inc., a Tokyo-based game industry consultancy focused on the Japanese market. Please subscribe to updates on this site via RSS or Email.