Apparently, things aren't going too well between DeNA and Namco Bandai, two companies that entered a spectacular partnership right after the Tokyo Game Show last year.
Following the deal, Namco Bandai rolled out a number of hit titles on Mobage, i.e. Tales of Kizna, Idolmaster, and mega hit One Piece Grand Collection. Earlier this year, the company boasted a total of 10 million social game users in Japan.
Just in April, DeNA refreshed the partnership with Namco Bandai by rebranding the joint venture to BDeNA, introducing a new logo, and announcing Macross SP Cross Deculture, a title based on the Macross anime (and made by BDeNA).
Namco Bandai, however, never cut the cord with GREE and continued to run games on the platform, i.e. Gundam Masters. Just four weeks ago, the company announced a new social game based on the Naruto manga franchise  – exclusively on GREE.
And yesterday, GREE announced that this was just the start: the two companies are entering a business partnership under which they co-develop mobile social games on GREE's Japanese and global platforms. It looks like Namco Bandai decided that Mobage wasn't the right platform for them, which isn't exactly great news for DeNA.
Within this year, a total of five social games using IP provided by Namco Bandai will be rolled out on GREE:
Naruto (launched today in Japan, more information)
Tales Of Card Evolve (a second social game based on Namco Bandai's popular "Tales Of " RPG series – to be launched this summer)
a social game based on Summon Night, another RPG franchise (from this fall)
a Pacman social game (!), to be launched this winter
a second Idolmaster social game, to be launched this winter
GREE says that the games will be translated into English and other languages – the release dates are for the Japanese market.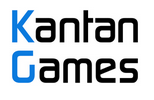 About Serkan Toto
I am the CEO & Founder of Kantan Games, Inc., a Tokyo-based game industry consultancy focused on the Japanese market. Please subscribe to updates on this site via RSS or Email.