If you thought that Japan's online gaming industry solved the real-money trading (RMT) problem, think again: Japanese business daily The Nikkei yesterday ran a story on the phenomenon, pointing out that players sell off virtual items from hit game Dragon Quest X for real money.
Dragon Quest X is distributed by Square Enix as an online game on the Wii and doesn't connect with Mobage or GREE – but this is surely not good news for social game providers in Japan either.
I tried to explain what real-money trading of virtual items means in detail here. Simply put, it means that one player befriends another player inside a game just for the exchange of virtual items (mostly rare cards) that were previously sold or auctioned off outside the platform or game.
In the case of Dragon Quest, players aren't trading cards but "gold", the game's virtual currency. The Nikkei says that some users earn gold to exchange it for real money on auction sites like Yahoo Japan Auctions.
Real-money trading has always been connected with gambling, and to make things worse, players can earn virtual gold in Dragon Quest X by playing a dice game: users pay in advance, play the game and win gold if they are lucky or lose gold if they are not (that gold can be used in the game to purchase armor and other items).
In other words, Square Enix makes it possible to gamble inside an online game, which is pretty bold, given what happened in Japan's gaming market in the last few weeks. (Square Enix is active in the social gaming business, too.)
And needless to say, the Nikkei report triggered talk that the industry might get regulated again (I personally speculated that the government might pull out the hammer on RMT in particular in May).
In fact, checking Yahoo Japan leads to plenty of Dragon Quest X-related real-money trading auctions at the moment, for example this one in which 300,000 gold coins are currently standing at 31,000 Yen ("buy it now" price: 45,000 Yen):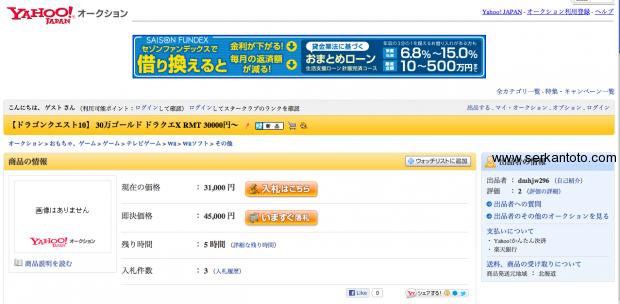 (checked at 4pm, August 31/2012 JST)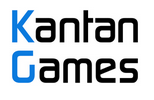 About Serkan Toto
I am the CEO & Founder of Kantan Games, Inc., a Tokyo-based game industry consultancy focused on the Japanese market. Please subscribe to updates on this site via RSS or Email.