Japan's leading social gaming companies GREE, DeNA, Mixi, NHN, CyberAgent, and Dwango (which established an industry council back in March) have released a new set (Japanese only) of self-regulatory measures.
Last month, the industry tackled just the kompu gacha mechanic in a guideline, but this new move covers a total of three areas and is more detailed than anything the "big 6" announced so far.
And what they came up with is definitely a big step in the right direction.
1) Gacha (not complete gacha)
As I have been expecting for weeks, game makers will be forced to indicate to players the exact probabilities of winning items when playing gacha, a form of lottery used in almost every social game in Japan. This will be the case in all forms of gacha across all platforms (normal gacha, premium gacha, etc.).
As I explained earlier, social game companies at the moment can theoretically set the probability for certain items to zero if they wanted to – there is no control, no guideline, nothing. A ridiculous and – given how much money companies are making with gacha –  even scandalous status quo. It was absolutely clear the industry couldn't get away with this.
For each game, all items that can be won through gacha will be disclosed, along with estimates of how much money it will take to win them (each item will be displayed along with an estimate of costs to win it).
This guideline will have a huge impact and be enforced starting September 1.
2) Real Money Trading

For real money trading of virtual items, the council says it is aiming at eliminating the problem completely.
As was previously announced (by GREE only so far), each item that can be traded in a game will get an ID so that makers can track illegal transactions more easily and make it harder to copy certain valuable items for hackers.
What's new is that people who just befriended each other in the network can't instantly trade items anymore. This suspicious behavior is observed when the seller of an item on i.e. Yahoo Auctions meets and befriends the buyer in the game and instantly "gifts" a valuable item – as the first social interaction. Under normal circumstances, this kind of action obviously makes no sense.
Now a certain amount of time must pass in order for two players to exchange items with each other.
This guideline is in effect immediately, but it will take time for all makers to adjust their games accordingly. I think this time barrier function makes a lot of sense, doesn't interfere with game play, and will be effective.
3) Kompu Gacha (Complete Gacha)

Complete gacha is history, but under the new set of guidelines, gacha mechanics that are too close to gambling are also to be banned.
Complete gacha basically worked like a lottery (win a set of items to get the big prize at the end), but the new guideline also bans concepts like bingo gacha (items are laid out in a bingo sheet-like grid and players can win items if they complete a column or line on that sheet).
My assumption is that this guideline is supposed to be a bow to regulators and to warn 3rd-party developers trying to be clever and come up with complete gacha equivalents.
Apart from these three guidelines, the council also agreed to establish an industry regulatory committee that consists of social game operators, 3rd-party game developers, and consumer groups. The goal is to create deeper social game guidelines, set up consultation counters for players, and boost "public awareness" of how to use mobile social games in a safe way.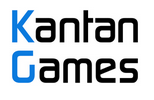 About Serkan Toto
I am the CEO & Founder of Kantan Games, Inc., a Tokyo-based game industry consultancy focused on the Japanese market. Please subscribe to updates on this site via RSS or Email.