Japan's most successful platform-free social game Puzzle & Dragons continues to amaze.
Maker GungHo announced that their flagship title has reached 2 million downloads – in Japan only, on iOS and Android only (there is no feature phone version), and without using the Mobage or GREE networks.
Puzzle & Dragons was released in the Japanese App Store in February and on Android in late September. The title hit 1 million downloads in mid-July.
GungHo also uses the press release to point out that the game is currently the No.1 app in Japan's Google Play top grossing ranking. It has been occupying that position in the App Store for months, first on the iPhone and later on the iPad, too.
Puzzle & Dragons in English is scheduled to go live next month.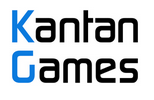 About Serkan Toto
I am the CEO & Founder of Kantan Games, Inc., a Tokyo-based game industry consultancy focused on the Japanese market. Please subscribe to updates on this site via RSS or Email.