Japan's top smartphone game Puzzle & Dragons continues to amaze.
I don't want to hype the RPG/Puzzle hybrid even more here, but I do think it's definitely noteworthy that maker GungHo's market cap is going through the roof.
To recap, I wrote four weeks ago that the company's market cap eclipsed that of Zynga.
One week ago, I highlighted estimates based on GungHo's recent financial report that Puzzle & Dragons is making US$54-75 million in sales – per month: an almost unbelievable number (here are some pointers how this is possible).
The game now counts 9 million users across iOS and Android in Japan.
And as of now (February 26, 2013 at 0015am JST), GungHo is worth a staggering US$3.3 billion at the Osaka Stock Exchange –  the same as McDonald's Japan by the way (which is also listed in Osaka).
By way of comparison:
Zynga is currently listed with a US$2.5 billion market cap.
GungHo has even outpaced GREE, which currently stands at "just" US$2.9 billion. (Mobage operator DeNA's market cap stands at US$4.3 billion).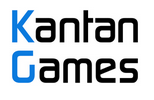 About Serkan Toto
I am the CEO & Founder of Kantan Games, Inc., a Tokyo-based game industry consultancy focused on the Japanese market. Please subscribe to updates on this site via RSS or Email.