GREE didn't have a good last financial quarter, mainly because of a lack of strong games (that talk about kompu gacha shock after-effects, for example, is total nonsense). As a consequence, even Puzzle & Dragons maker GungHo is now worth more in terms of market cap.
But some recent additions to the GREE platform were pretty impressive: Capcom's Monster Hunter – Massive Hunting, Konami's Dragon Collection spin-off "Dracolle & Poker",  "One Piece – Adventure Log" and "AKB0048 Galaxy Cinderella" from Bandai Namco – these are all big titles from big third-party developers.
And now it's Bandai Namco again, with which GREE partnered last year, that released another potential hit in Japan today: the title in question is "Idolmaster – Million Live", a social star-raising game based on the popular Idolmaster video game series.
It's out on GREE for smartphones and feature phones.
As usual, the goal for the player is to take on the role of a producer, choose a girl, and train her on her way to become a singer. In the case of Million Live, Bandai Namco baked in a strong card collection element and voice acting for the characters (not available in the feature phone version).
There are also 10 new stars never seen before in the franchise – a great way to make the hardcore fans register for the GREE version (apart from the video games, there is also an Idolmaster social game on Mobage that has a big following). As always, each star has a different profile, personality and strengths and weaknesses the player has to take into account.
Here are some "Idolmaster – Million Live" screenshots and a trailer:
Via 4Gamer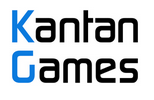 About Serkan Toto
I am the CEO & Founder of Kantan Games, Inc., a Tokyo-based game industry consultancy focused on the Japanese market. Please subscribe to updates on this site via RSS or Email.