I put together the following article for Social Casino Intelligence, the biggest publication covering the global social casino industry. The link to the online version of the original piece is here.
The US$5 billion social gaming market in Japan is unique in many ways, but one of the most striking differences is that casino games aren't nearly as popular there as in the West. Poker, bingo, or slot games do exist, but players are giving them the cold shoulder. Despite their ubiquity in the real world, even pachinko machine simulations have a very hard time gaining ground.
One exception to the rule are pachinko-inspired pachislot titles that use popular IP from movies or cartoons and can cost up to US$15 per download on the App Store or Google Play. These slot games can generate significant sales for a few weeks before quickly dropping down the rankings, as they usually don't further monetize via in-app purchases and just offer single-player experiences with no social hooks.
Social casino is now starting to make its way into the market, however- albeit in a very Japanese way. Instead of creating standalone casino games, local developers are starting to mash up social casino with established genres, mostly RPGs that have strong card battle elements.
Social gaming powerhouse GREE, for example, just rolled out "Poker Creature" on iOS, a game that mixes Poker with RPG elements. Players take on the role of "creature hunters" who go out on missions to fight and capture monsters. During the battle scenes, the screen splits in half, with the top part showing dungeons full of monsters the player has to defeat and the bottom part showing the Poker cards. The stronger the hand, the more damage the player can inflict on the creatures.
Competitor DeNA recently announced "Kaito Royale – Secret Poker" on Mobage, which combines Poker with elements from Kaito Royale, a popular social treasure-hunting game. A similar spin-off is "Dracolle x Poker" from video game maker Konami, which mixes elements from its card battle RPG hit "Dragon Collection" with Poker.
It's not all about Poker, however. CyberAgent, one of Japan's biggest online companies, is offering "Battle Slot" on its social game platform Ameba. Players take on the role of gang members who battle with others using character cards that are given out by a fruit slots machine. The reward for a "777", for example, is a special token that can be exchanged for a set of 10 rare cards, some of which cannot be obtained in any other way.
Sega is currently successful in Japan with a new iOS app called "Dragon Coins", which mixes medal game mechanics with RPG elements. In this game, players need to kill dragons, displayed on the top half of the screen, by playing a coin pusher game in the bottom half. Getting the timing in dropping the coins right is the essential skill factor: as with most other hybrids, the RPG part in Dragon Coins is secondary in terms of game play but provides the main tone, setting, and overall narrative of the game.
There are several reasons for the sudden popularity of the casino/RPG hybrid genre. Most importantly, developers in Japan are anticipating a decline in interest in card battlers, the most crowded – and lucrative – genre in mobile games in this country. Last summer, the government ordered all developers to stop using "kompu gacha", an extremely profitable mystery box-like mechanic that was deemed to be similar to gambling, in all social games in Japan. At the same time, growth in the domestic gaming market is expected to slow down in the next few years.
Now more and more developers appear to regard combining social casino with proven RPG and card battle mechanics as a way to stand out of the crowd, woo users with a new gaming experience, and experiment with fresh alternatives for monetization in their home market. There can be no doubt that these titles will find their way outside Japan quickly if this proves to be a winning formula – just as it happened with the export of social card battle games last year.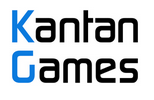 About Serkan Toto
I am the CEO & Founder of Kantan Games, Inc., a Tokyo-based game industry consultancy focused on the Japanese market. Please subscribe to updates on this site via RSS or Email.