Tokyo-based Colopl (3668) may be a nobody outside Japan, but over here, the company has evolved into a US$2.4 billion mobile gaming powerhouse after going IPO in December 2012.
US$2.4 billion in market cap is a not only a very handsome number for an almost entirely domestic company: it also means that Colopl's market cap is now higher than that of social gaming behemoth GREE (3632), which is currently listed in Tokyo with US$1.8 billion. (DeNA (2432) currently stands at US$3 billion.)
How is it possible that a company that offers almost no games outside Japan can reach such a market capitalization?
There are a few reasons:
Content first
I personally think the biggest reason for the current upturn is that Colopl is first and foremost focused on creating content instead of a platform. Again, I am extremely skeptical about the chances of "platforms-inside-superior-platforms" in the smartphone app ecosystem (at least about those that have to rely on attracting as many 3rd-party developers as possible).
While Colopl does run its own social network / platform (and is doing other things like O2O marketing for their GPS games), the company simply did a good job with producing a number of titles and creating a special brand ("Kuma The Bear") that went on to become hits.
This is an area where hybrid platform and game providers DeNA and GREE have been failing in the last months.
Smartphone apps as priority
And while Colopl still offers games for feature phones, it was one of just a few game makers in Japan (Pokelabo is another one) that focused on smartphone app-based games (instead of smartphone browser-based only, for instance) relatively early.
CEO Naruatsu Baba says in this interview (in English) he decided to move away from feature phones when "only ten or twenty percent of total mobile devices" in Japan were smartphones – it's now clear that bet paid off.
Aggressive product distribution
Another point is Colopl's distribution and marketing strategy: in February 2013, the company said it has 20 million downloads in Japan for their smartphone games.
By the end of August 2013, that number ballooned to 40 million – and it took Colopl just 2 years to reach it.
How is this possible? The answer is that Colopl's product portfolio consists of said platform, a few flagship titles (see below), and – most importantly in this context – over 50 smartphone games I would call "average" to "below average" in quality.
In other words, Colopl is pumping out one title after the other on Android and iOS to rope in users and cross-promote other Colopl games (preferably those flagship titles that monetize well) inside these titles.
The company has so far developed around 50 of these apps, and while I doubt this is a sustainable marketing strategy, it seems to be working at the moment. (Needless to say, cross-promotion is just one tool Colopl is using to promote their titles, but among the bigger Japanese gaming companies, it's certainly the most aggressive one in doing so.)
Flagship titles
Apart from these many "quick and dirty" casual games, Colopl offers a number of titles that are executed very well and went on to become super hits in Japan.
These include:
– card game "Pro Baseball Pride"
– RPG "Treasure Detective"
– Quiz RPG: Wizard & Wiz the Black Cat
That last game is particularly interesting, as it's the biggest one for Colopl, a unique mix between quiz and RPG (as the name indicates), and now available in English.
It  was also recently promoted on national TV in Japan. Before the promotion started, Quiz RPG had around 4 million users: after the first spots started airing on TV, that number jumped to 5 million within 8 days and went up to 6 million another 10 days later, on September 12. (Again, TV ads for games work in Japan, and I'm sure there's potential for even more for this title.)
Outside this country, Colopl's only English-language game was Dino Dominion (free-to-play on Google Play, iOS) for a long time.
As mentioned, Quiz RPG is now another one-  but as can be seen from Colopl's underdeveloped corporate website in English, the current focus as far as target markets go seems to be clear.
Company history and culture
Colopl didn't come out of nowhere but holds the bragging rights for for having provided what is one of the world's first location-aware mobile games, Colony Life.
In the title, which is available on feature phones and smartphones, players are supposed to build up colonies by traveling between different places in the real world to acquire virtual currency and location-specific items.
Colony Life was launched in May 2005, while Colopl's incorporation took place as late as 2008 (more information in English on the early days and the focus on GPS can be found here).
The company was able to grow and monetize the user base over time until Japan's No. 2 telco KDDI bought a 5% stake in 2011.
I would say another key reason why it's doing so well at the moment is that Colopl is pretty "geeky" (in the best sense of the word).
Very much like Puzzle & Dragons maker GungHo, for instance, Colopl has produced quite a few games that don't seem to be as formulaic and mainstream-oriented as the rest (Colony Life itself is the best example) – not the worst prerequisite for landing another breakout success in a market that still gets flooded with one copy of a fantasy card battler after the next.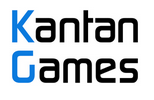 About Serkan Toto
I am the CEO & Founder of Kantan Games, Inc., a Tokyo-based game industry consultancy focused on the Japanese market. Please subscribe to updates on this site via RSS or Email.