Tokyo-based gloops announced they have racked up 100,000 users on Mobage for its newest social game Magigate – in just 7 hours. The biggest third-party developer on the platform released the social card battle game on February 17.
The company owes this success to a number of factors, i.e. the nice artwork of the game, cross-promotion on other gloops titles (the company currently operates over 10 Mobage games), friendly treatment by platform provider DeNA, and the simultaneous release on Mobage for feature phones and smartphones.
gloops, DeNA's strategic partner, is used to big numbers: it boasted over 10 million members across all of their social games back in November 2011, putting them in the same ballpark as heavyweights like Konami or Namco Bandai.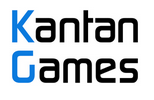 About Serkan Toto
I am the CEO & Founder of Kantan Games, Inc., a Tokyo-based game industry consultancy focused on the Japanese market. Please subscribe to updates on this site via RSS or Email.