With regulation possibly around the corner, that council six top Japanese social game makers and platforms formed last month has announced a first set of measures to react to the mounting criticism of the industry in Japanese media.
The council consists of members from GREE, DeNA, Mixi, CyberAgent (which owns a number of social game makers and will turn Ameba into a gaming platform this year), Dwango (which offers social games on its popular video platform Nico Nico Douga), and Hangame operator NHN Japan.
In a nutshell, the council has been set up by these companies to regulate social gaming before the Japanese government steps in.
Here are the areas that the council is planning to tackle:
1. Real-money, off-platform trading of virtual items (see here, here, and here)
(for example by restricting in-game trading of items or boosting off-site control)
2. Payment caps for players below the age of 20
(these have been announced by GREE and DeNA already, but now GREE expands the caps to all forms of payment – not just carrier billing)
3. Clearer in-game rules and explanations
(the goal is to make it easier for users to understand what rules and terms of service they are agreeing to when starting games)
4.  Establishment of three special task forces
(these task forces will handle the three areas listed above – after hammering out common guidelines next month)
5. Increased cooperation with other organizations
(the plan is to exchange more information with authorities, companies and other organizations related to the social gaming industry)
The question is if these measures are enough (if the storm will pass) or if the Japanese government will pull out the hammer and regulate the social gaming industry anyway.
I am thinking that what the council plans here will not be enough to prevent restrictions imposed by authorities. For example, the ubiquitous gacha/gambling mechanic – a key point for many critics – isn't even mentioned once in the official statement.
It rather seems the companies involved are trying to buy time and soften regulations that will (probably) come anyway –  not the worst of strategies.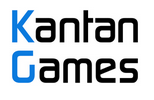 About Serkan Toto
I am the CEO & Founder of Kantan Games, Inc., a Tokyo-based game industry consultancy focused on the Japanese market. Please subscribe to updates on this site via RSS or Email.