Good news coming from the world's biggest mobile market are sparse so far (to say the least), but DeNA isn't letting go of China. Far from it.
Japan's largest mobile carrier NTT Docomo (about 60 million subscribers) announced it has established a joint venture with China's No. 1 search engine Baidu – and the deal involves DeNA.
Named Baidu Yi Xin, the joint venture will start operating a mobile content platform in China from August. The new company employes 73 people in Beijing and is 20% owned by Docomo and 80% by Baidu.
DeNA has a close relationship with Docomo: in April 2011, the Mobage operator announced a business alliance with the telco for the Japanese market. In November 2011, DeNA inked a distribution deal with netmobile, a Docomo subsidiary in Germany.
Docomo explains:
Baidu Yi Xin is a content platform provider for mobile phones. Moving forward, the company will enhance its services and content by leveraging DOCOMO's extensive experience in providing value-added services with Baidu's strong brand image and user base.

Starting in August, Baidu Yi Xin plans to provide content from Japan on its platform. For the first batch, the company will collaborate with DeNA Co., Ltd., a major Japanese provider of social games, e-commerce and other Web services, and its Chinese subsidiary to distribute Japan-made content localized for the Chinese market.
As usual, these deals sound nice, but as usual, the devil will be in the details. The last partnership Baidu entered with a Japanese company (the country's biggest e-commerce player Rakuten) was a huge flop.
In China, DeNA has so far signed deals with (in chronological order):
More on the Baidu – Docomo partnership on TechCrunch and Inside Mobile Apps.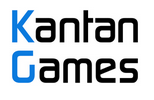 About Serkan Toto
I am the CEO & Founder of Kantan Games, Inc., a Tokyo-based game industry consultancy focused on the Japanese market. Please subscribe to updates on this site via RSS or Email.