I am a bit late on this, but the newest deal DeNA has inked with a Chinese partner is probably the biggest to date in that country: SINA, the company behind Weibo.com (China's largest microblogging platform), will soon drive Chinese users to Mobage.
DeNA explains:
As part of the partnership, DeNA and SINA plan to create a special Mobage website under a SINA domain in April, where Weibo.com users can download Mobage China gaming apps to their Android-based smartphones. The companies will also add the Mobage icon inside the Weibo.com Android app, which immediately brings Weibo.com users to the special website. In addition, DeNA and SINA will link Mobage China and Weibo.com accounts, allowing Weibo.com users who downloaded Mobage China apps from the website to log into Mobage China with their existing Weibo.com IDs and passwords.
SINA's Weibo platform boasts about 300 million registered users, and what's interesting for DeNA is that 50% of traffic comes from mobile devices.
DeNA is very active in China, having launched Mobage China for Android in July 2011 and for iOS in November 2011.
Apart from SINA, other key Chinese partners for DeNA include
For DeNA, China is one of the three core markets in its globalization plans (Mobage Japan vs. Mobage China vs. Mobage in English for the rest of the world).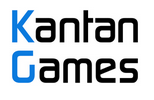 About Serkan Toto
I am the CEO & Founder of Kantan Games, Inc., a Tokyo-based game industry consultancy focused on the Japanese market. Please subscribe to updates on this site via RSS or Email.