Rage Of Bahamut continues to do well outside Japan: the social card battle game, developed by Tokyo-based Cyberagent company Cygames, hit 2 million downloads outside this country on July 10.
The title was released on Mobage for Android by DeNA/ngmoco in late February this year.  Rage Of Bahamut hit the No. 1 spot in Google Play's top grossing app in the last week of April, and it's still there – after 14 consecutive weeks.
The iOS version followed in May and topped Apple's top grossing app ranking on June 12 (in the US). Rage Of Bahamut was even the No. 1 money-making game on both platforms, albeit for a short time.
Other popular card battle games from Japan that do well elsewhere include Dark Summoner, GREE's Zombie Jombie (mainly made in the US), or Applibot's Legend of the Cryptids.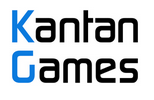 About Serkan Toto
I am the CEO & Founder of Kantan Games, Inc., a Tokyo-based game industry consultancy focused on the Japanese market. Please subscribe to updates on this site via RSS or Email.