Japan's most successful platform-free smartphone game Puzzle & Dragons is in the news again: the title, a mix between RPG and puzzle game, racked up 6 million downloads by December 31, 2012, maker GungHo is reporting.
Puzzle & Dragons was launched in Japan on iOS in February and on Android in September. An English version was released in the US App Store in November.
Japanese blog Social Game Info is pointing out that the game needed just 310 days from launch to reach 6 million downloads. It boasted 3 million on November 5, added another million on November 22 before hitting 5 million downloads on December 12.
To put that 6 million milestone into context: research firm MM Research Institute says that the number of smartphones in circulation in Japan stood at about 40 million units as of the end of 2012, so this is a pretty handsome number.
The accelerated growth during last fall can be attributed, to a big part, to increased marketing spend: maker GungHo rolled out two TV commercials in October and November, and that strategy tends to work very well with social games, at least in the Japanese market (more on that here).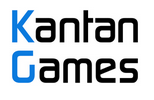 About Serkan Toto
I am the CEO & Founder of Kantan Games, Inc., a Tokyo-based game industry consultancy focused on the Japanese market. Please subscribe to updates on this site via RSS or Email.