DeNA has partnered up with Nexon to distribute the Korean company's mobile social games on the Mobage platform, both in Japan and abroad.
DeNA's official statement suggests that this "global business alliance" will be pretty extensive:
Nexon and its subsidiaries NEXON Korea Corporation ("Nexon Korea") and gloops Inc. ("gloops"), a leading developer of mobile games for DeNA's Mobage platform in Japan, plan to launch several new English-language mobile social games on Mobage as their primary platform in 2013. In addition, Nexon and gloops will launch ten mobile social games on Mobage's Japanese domestic platform in the same period. DeNA will provide top-tier marketing support for Nexon-developed games to drive user acquisition and retention. Under this agreement, Nexon and DeNA will collaborate closely on game development and operations on certain games as well as co-develop games to leverage their respective expertise in order to provide unparalleled mobile gaming experiences to a worldwide audience.
Nexon, which is listed in Japan, has bought Tokyo-based social games maker gloops for nearly half a billion US dollars in October last year to get a foot into the mobile social gaming business.
The deal is also not a big surprise because:
Neither DeNA nor Nexon have gone into details as to what kind of games will actually be released on the Mobage International platform in the future.
The vast majority of the gloops titles that are currently live on Mobage in Japan are heavily geared towards the domestic user base (one of the main reasons the company has been doing so well over here) and definitely not exportable in my view, at least not without significant modifications (here's one example).
What's interesting here is that Nexon currently tries to shift its focus away from the PC but already has a foothold in the US and other places, while gloops has already seen success on the parent company's new target platform (mobile) but is still a very Japanese company.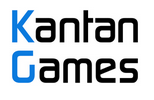 About Serkan Toto
I am the CEO & Founder of Kantan Games, Inc., a Tokyo-based game industry consultancy focused on the Japanese market. Please subscribe to updates on this site via RSS or Email.