In October last year, GREE took the wraps off a high-budget, next-generation social game called Zettai Bouei Leviathan (Total Defense Leviathan).
Back then, I mentioned that the graphics were being created by anime studio GONZO and that the title would feature the voices of professional anime voice actresses.
Fast forward to today, and GREE is taking this approach further: as the first mobile game company ever (at least to my knowledge), Leviathan will launch at the same time as a new TV anime (which has the exact same name).
To be more concrete, the first episode of the weekly anime will be aired on national TV station TV Tokyo on April 6, 1130pm. Each episode will run 25 minutes.
Anime turned into social games or vice versa are nothing new, but again, the plan is to "sync" the launches, meaning that GREE will roll out the social RPG around the same time the show's pilot episode will go live (the game will be available in the form of a smartphone app only).
The game and anime are expected to share a similar story, setting, and design (apart from the voice acting aspect).
Launching an entirely new social game at the same time as a new TV show is a pretty innovative marketing experiment that could work especially well in anime-crazy Japan – where mobile game companies have been using mass TV advertising for promotion for years.
Zettai Bouei Leviathan screenshots: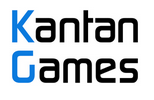 About Serkan Toto
I am the CEO & Founder of Kantan Games, Inc., a Tokyo-based game industry consultancy focused on the Japanese market. Please subscribe to updates on this site via RSS or Email.