Colopl (3668), the Tokyo-based company which I recently profiled as the biggest mobile game maker you never heard of, is on a roll.
The stock has been going up and up as of late, making Colopl reach a staggering US$3.4 billion market cap today at the Tokyo Stock Exchange (it was even higher a few days ago).
By way of comparison: social gaming behemoth GREE (3632) is currently listed with US$1.9 billion. DeNA (2432) stands at US$3 billion.
So in other words, Colopl's market cap is now higher than that of GREE (over 40 million registered users in Japan) and DeNA (over 50 million users). It was already higher than GREE when I profiled Colopl in September, while Colopl actually overtook DeNA on October 2 already. So much for the power of platforms nowadays.
The background here is that some investors and people in Japan's game industry assume that Colopl could be the next GungHo (3765).
And the biggest reason for the hype around Colopl is Quiz RPG: Wizard & Wiz the Black Cat, which is – as the name indicates – a mix between quiz game and RPG.
Today, Colopl reported the title hit 10 million registered users in Japan alone (it's available in English and Korean, too).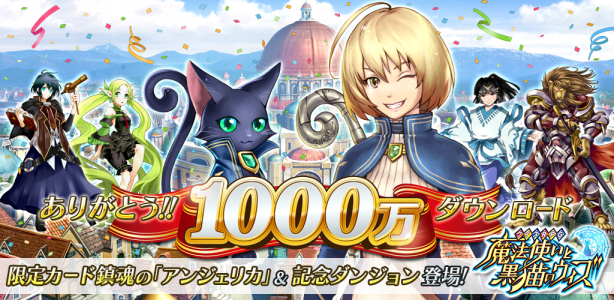 Colopl launched Quiz RPG in March this year on Android, followed by an iOS version in April.
The game amassed around 3 million users across both platforms until August, the month Colopl started advertising it on TV.
User acquisition started picking up quickly: on October 4, Quiz RPG already had 8 million downloads. On October 11, that number grew to 9 million before the announcement today that the game reached 10 million users on October 20.
So there is some reason to believe Quiz RPG could turn into the "next Puzzle & Dragons", Japan's top smartphone game at the moment.
As I am frequently pointing out: Japanese companies that see that a game "works" usually use TV as the marketing channel of choice to try to drive millions of players to a specific title in a matter of days or week. It has worked before.
To celebrate the 10 million user milestone for Quiz RPG, Colopl has started an in-game campaign in which players can get a special character card and other items for a limited period of time.
Quiz RPG can be downloaded for Android and iOS.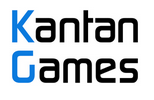 About Serkan Toto
I am the CEO & Founder of Kantan Games, Inc., a Tokyo-based game industry consultancy focused on the Japanese market. Please subscribe to updates on this site via RSS or Email.