Colopl (3668), the Tokyo-based company which I recently called "the biggest mobile game maker you never heard of", is running from one milestone to the other.
Last week, Colopl announced it has amassed a whopping 60 million registered users across its portfolio of games on iOS and Android by November 23.
For reference, that number stood at 20 million just at the beginning of February this year, and Colopl needed 16 months to get there. By August 2013, that number ballooned to 40 million.
In other words, growth has been accelerating, partly because of the wider adoption of smartphones and tablets in Japan. It also seems that Colopl is now including international users into this count as well, even though that number is still very small.
Just a few days later, namely today, Colopl followed up with a similar announcement, that "Quiz RPG: World Of Mystic Wiz" hit 14 million registered players on November 28.
Quiz RPG was launched in Japan on Android in March this year, followed by iOS one month later.
The game amassed around 3 million users across both platforms until August.
So how is this sudden and pretty impressive spike in user acquisition possible?
In Japan, the answer is simple: August was the month Colopl started advertising Quiz RPG on TV.
This country is still the only market in the world where mobile games are being mass-advertised on TV, on national channels, during prime-time, in heavy rotation.
After TV advertising kicked in, the title grew as follows:
October 4: 8 million
October 11: 9 million
October 20: 10 million (also see here)
October 29: 11 million
November 7: 12 million
November 16: 13 million
-> in Japan only until this point
November 28: 14 million (worldwide)
So growth has been slowing down for Quiz RPG as of late, which is why Colopl is now integrating international users into the count.
For example, the Korean version hit 1 million players on November 18, 3 months after launch in that market (there is also an English version).
Quiz RPG can be downloaded for Android and iOS.
By way of comparison: the game's biggest competitor, Puzzle & Dragons from GungHo Online Entertainment (3765), is currently boasting 21 million users in Japan alone. That game, too, started to become a mega-hit only after GungHo started advertising it on Japanese TV.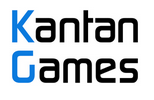 About Serkan Toto
I am the CEO & Founder of Kantan Games, Inc., a Tokyo-based game industry consultancy focused on the Japanese market. Please subscribe to updates on this site via RSS or Email.