On the road to (possibly) becoming a global mobile social gaming platform, Mobage operator DeNA has always been taking the Chinese market much more seriously than GREE.
To recap, DeNA has so far signed deals with the following companies in China (in chronological order):
DeNA China itself was incorporated as early as 2006.
But information on how DeNA has actually been doing in China has been relatively thin so far, both in English and Japanese.
Japanese tech news site Impress Watch was now able to squeeze some information out of DeNA representatives present at China Joy in Shanghai earlier this week.
According to the site, DeNA China:
now offers a total of 60 games on Mobage in the country (10 on iOS, 50 on Android)
has a total of 5 million Mobage users (Ninja Royale alone has 2.5 million players)
estimates the current number of smartphone users in China to stand at 150 million
inked deals with more than 15 different Chinese app stores that now all feature Mobage games
plans to integrate more third-party titles going forward
doesn't have good China-specific sales numbers to report yet.
GREE Beijing is also briefly covered in the report (without noteworthy news).
Photos from GREE's and DeNA's China Joy booths can be found in the Japanese article.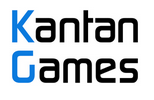 About Serkan Toto
I am the CEO & Founder of Kantan Games, Inc., a Tokyo-based game industry consultancy focused on the Japanese market. Please subscribe to updates on this site via RSS or Email.