Zynga went on a rampage yesterday and not only killed off over 100 jobs in the US but also "proposed" the closing of its offices in the UK and Japan (full story on TechCrunch).
Here's the part of the company's official statement that's related to Zynga's office in Tokyo:
We are closing the Zynga Boston studio and proposing closures of the Zynga Japan and UK studios. Additionally, we are reducing staffing levels in our Austin studio. All of these represent terrific entrepreneurial teams, which make this decision so difficult.
For background, Zynga currently has around 50 people (full-time employees and contract workers) in its office in Shibuya, Tokyo.
The company has not confirmed it will really shut down its operations in Japan, but my personal interpretation is the CEO singling out the Tokyo and UK offices sends a pretty strong message.
I am suspecting the team didn't get the axe because it's on the right side of the equation: it's focusing on the development of mobile social games.
For more background, I just summarized Zynga Japan's history so far:
July 2010
Zynga raises US$150 million from Japanese tech powerhouse SoftBank (link).
August 2010
Zynga buys Tokyo-based social game maker Unoh and turns it into their Japan subsidiary (link) and releases a number of their US titles in Japanese.
March 2011
The company replaces the CEO (link).
July 2011
Zynga Japan shuts down 2 of their US games that were deployed on Mixi (link).
December 2011
Zynga Japan continues to localize US games anyway, i.e. Empires & Allies (link).
February 2012
Montopia, the first game entirely developed in-house by Zynga's Japanese team, is announced on iOS (link).
March 2012
Montopia hits the Japanese Android Market (link).
May 2012
Zynga Japan rolls out its second title with original IP, social card battle game Ayakashi Onmyouroku (
link
).
September 2012
Zynga proper announces localized versions of Montopia and Ayakashi for the global market (link).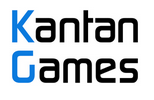 About Serkan Toto
I am the CEO & Founder of Kantan Games, Inc., a Tokyo-based game industry consultancy focused on the Japanese market. Please subscribe to updates on this site via RSS or Email.